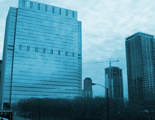 ELITE ABSTRACT SERVICES, LLC is an agency offshoot of a former First American Title Insurance Company direct operation. We opened as an agency in Syracuse, New York in September of 2010. While we are headquartered in Syracuse, we provide searching and title insurance for residential and commercial properties throughout all of upstate New York. The mission of Elite when we opened was the same as it is today - QUICK, QUALITY CUSTOMER SERVICE.
We recognize that each transaction is unique and important to those involved so we handle each transaction in an individualized manner. Each client gets the personal attention that client needs to get the deal closed. Our entire staff of seasoned abstract/title professionals is dedicated to assisting our clients efficiently and without delay. Every phone call, fax or email gets answered as quickly as possible. No question goes unanswered.
Through hard work and dedication we have developed a solid and growing client base. We feel that our focus on service has earned us the respect and loyalty of this client base. ELITE ABSTRACT SERVICES, LLC is committed to the slogan we show on our abstract covers- PROVIDING WHAT YOU NEED WHEN YOU NEED IT.
Welcome to the Elite family.